Beverage and Spirits
The requirements and constraints specific to the wines and spirits sector, in terms of smartbottles, necessitate, among other things, production logistics and transportation methods adapted to frequent changes, enabling rapid and effective decision-making.
To improve operations and profitability, em_echo technology allows real-time management of production and distribution monitoring, as well as stock administration and the dispatch of goods.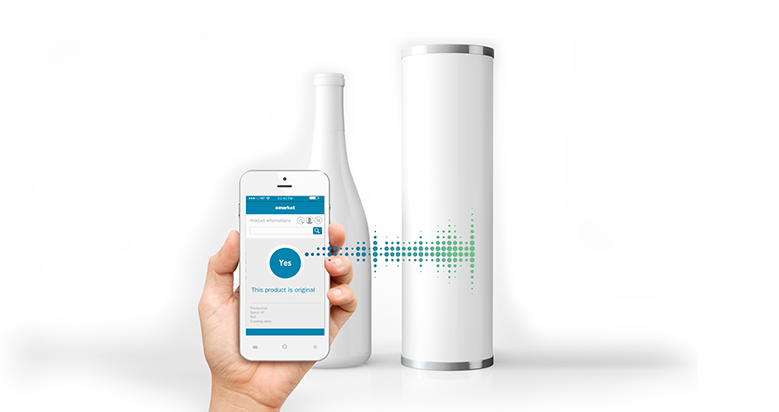 Em_echo technology reduces manual counts by detecting barcodes, thereby avoiding human error and losses and providing optimal, consistent control of stock inventory. The system tracks and localises goods throughout their dispatch process providing risk-free logistics and reliable transportation.
Em_echo is able to detect loading errors or a missing part of a delivery, even before the shipment has left the warehouse. This translates into time savings and industrial efficiency which ensure quality customer service and accurate customs documents for every shipment.
The system is discreet and effective, and is placed on the product at the start of the production process to provide reliable tracking and quick product authentication. Em_echo is more compact than a barcode, a QR code or other technical information that spoils the appearance of the packaging, and it gathers all the product information on a single microchip.