Watchmaking and Jewellery
In the luxury sector and specifically in the watch-making and jewellery industries, there are major challenges associated with logistics and tracking.
Em_echo responds to the strategic needs of a demanding market by being an exceptionally effective solution that is well suited to high time constraints.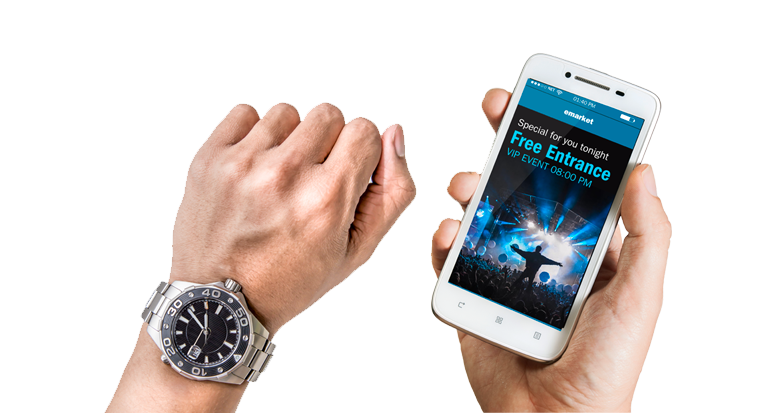 From manufacturing to the conclusion of the sales process with the consumer, the smart device provides optimal stock management and merchandise tracking right up to the point of sale. At the end of the product journey, proof of purchase can be sent from the store to the supplier using a variety of channels (Rain RFID, NFC) and an electronic warranty certificate can then be issued automatically.
Em_echo technology is a major ally in tackling the black and grey markets by providing continual monitoring of sales from each stock, and is also easy to set up due to its dual interface.